Learn how to communicate with horses, learn to ride, improve your riding skills. Forget haute école and difficult aspects of dressage. The same as walk, run or swim, everybody can learn to ride on the horse back. And you don't need to dedicate vast chunk of your life for the equestrian sport career. Just simply visit our stables and padocks, walk around horses, smell the scent of horse freedom. And who knows? Maybe second or third time will tie you up with horses for the rest of your life, as it once happened to us.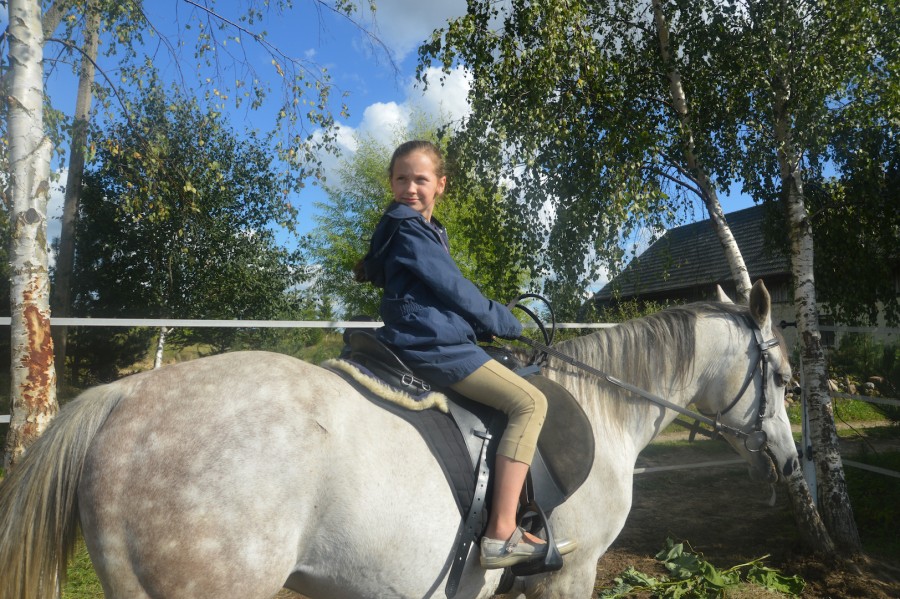 What is important to know before visiting stables?
We advise not to use any intensive perfume or aftershave, because that might irritate horses and even excite stallions. If you are preparing to ride it is advisable not to wear any jewellery like rings, earings, bracelets or necklaces, which might entangle into horse mane or reins. Suitable clothes begin with closed toe, low heel boots. Most suitable trousers must be not too baggy, without decorative elements, that might entangle with horse inventory. For the advanced riders, who wish to ride outside farm padocks, we advise to purchase relative insurance cover.
If its the first time for you, do not worry and remember that horse takes calmness form the calm rider. Horse riding strengthens hip, leg and many other muscles, but most of all it sweeps away all our everyday worries.